Agile Project and Delivery Management Classroom / Online Training
2 Days of Classroom / Online Training
100% Assured Results
ICP-APM Certification
Explore beyond the limitations of a single agile framework
ICAgile Fundamentals Classroom / Online Training Certification
Course
Date
Time(IST)
Time(EDT)
Cost(INR)
Cost(USD)
Trainer
Registration
ICP-APM Online
Coming Soon
Agile Project and Delivery Management (ICP-APM)
The Agile Project and Delivery Management certification certifies that the bearer has the knowledge and abilities needed to deliver effective Lean and Agile products utilising a variety of methodologies, such as projects and value streams. Designees will be able to spot dependencies and roadblocks, provide quick feedback and learning, and help create incremental value.
FEATURED LEARNING OUTCOMES
Delivery Agility
Manage the System, Empower the Team
Deliver Value Continuously
Planning and Monitoring
Who benefits from this certification?
People in a variety of jobs in today's firms can benefit from efficient delivery management skills and approaches. This certification is for you if you are in any way responsible for assuring the effective delivery of working items into the hands of real customers. If you're in charge of balancing competing demands across a portfolio of goods or projects, this track will give you the tools and approaches you need to get the greatest results for your company.
Delivery leads / Delivery Managers or people moving into these roles
Project or Program Manager or people moving into these roles
Portfolio Managers or people moving into these roles
Release Train Engineers
Business Architects
Enterprise Architects
Managers at any level in the organization
Certification:
Hands-on learning is included in every ICAgile-accredited course. To achieve this certification, you must actively engage in a live class.
You'll receive a certificate after successfully completing the program and completing the post-class survey, which you may share with employers and your professional network. Certificates are printable PDFs that have been set up to be uploaded and shared on LinkedIn.
After you've completed the course, you'll receive a certificate.
Join a class from anywhere
Expand your horizons beyond the constraints of a single agile framework.
MINIMUM OF 14 HOURS TO COMPLETE
KNOWLEDGE-BASED LEVEL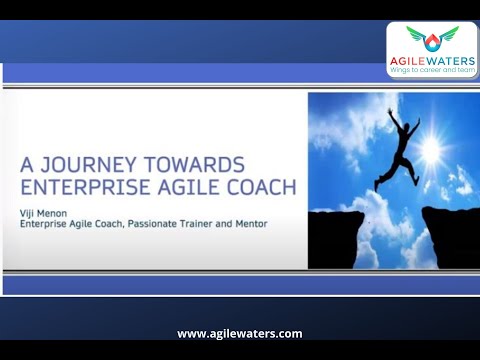 Download Course Contents
Download the brochure and check the different Focus Areas covered within these 3 days of training.
Download
Upcoming Online Classes: